Product description
Since 1993, the radial air blowers manufactured by H.CEGIELSKI-POZNAŃ S.A. have been world leading products in the supply of clean, oil-free, compressed air, for use in such as waste water treatment plants, energy production and in the chemical, textile, glass, paper, pharmaceuticals, gas, refinery, mining and steel industries.

We apply a program of individual preparation of the product to the application required by the Client. The DA type radial air blowers manufactured by HCP have proved to be effective in Polish and foreign waste water treatment plants. The Clients confirm their high energy efficiency and reliability.

The advantages of H.CEGIELSKI-POZNAŃ S.A. blowers:


 Higher energy efficiency within the control range 100 ÷ 40 % of nominal output when compared to Roots type blowers, multi-stage and single-stage, controlled only by change of rotational speed,
Wide range of connection possibilities to aeration systems, due to the optimisation of the blower collector construction,
Low noise levels, due to improved geometry of the airflow parts,
Optimised safety system, cooperating with the control system, which directly and immediately allows to avoid potential emergency situations,
Intuitive control system of blower capacity,
Automatic control of all operational parameters.
Catalogue of blowers HCP


PROMOTION MOVIE: RADIAL BLOWERS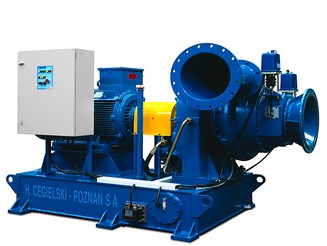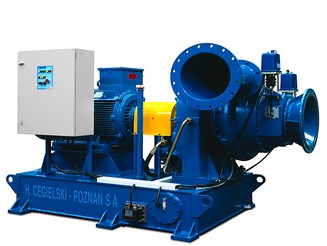 See related
hcp products